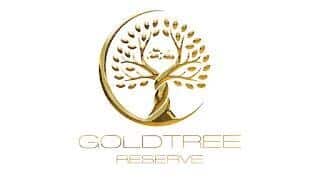 We are excited to announce that Jacob Moore, the founder of GoldTree Reserve Ltd, is heralding a new era in the investment world, providing investors with a unique and viable opportunity to diversify their portfolios through a gold investment opportunity.
GoldTree Reserve is setting itself apart in the industry by partnering with a reputable licensed entity to directly source impure gold from large-scale mines and exporting to the UAE (the biggest gold buyers in the world), where it is refined into gold bullion and sold for profitable gains. This process creates an arbitrage-style trade, taking the alternative market by storm.
Jacob Moore's diligence and attention to detail have made him a key player in creating this innovative trade. He has partnered with authorized entities, including licensed buyers, exporters, and sellers. Through his seller mandate, he is authorized and positioned to participate in the gold export sector, contributing to international refineries in Dubai and the PMMC laboratory in Ghana to create gold bullion that meets LBMA standards.
The investment instrument, whether in the form of securities or a loan note, has been duly executed by the Spencer West LLP law firm, which provides a security trustee and a first legal charge in favor of investors. Goldtree has implemented a rigorous compliance process and enlisted the services of a well-known company to oversee the comprehensive onboarding procedure for investors. This ensures high standards of professionalism and security, mitigating the risk of any commercial jeopardy associated with the transaction.
The operation has been seamlessly executed since its inception in 2019. Jacob Moore, who has been instrumental in this endeavor, was granted his first seller mandate by a licensed entity in 2021, owing to his strong network and relationship with his politically affiliated team members.
Since then, Mr. Moore has successfully introduced numerous high-net-worth investors to the program and has overseen the completion of over 50 trades before establishing the GoldTree Reserve platform.
Mr. Moore's unparalleled experience in the investment industry, spanning over 15 years, is noteworthy – with more than ten years dedicated to oil exploration companies, commercial property investments, commodities trading, and an extensive background in gold. His background and expertise make him uniquely qualified to lead the GoldTree Reserve team to its ultimate success.
The investment provides a robust platform for global investors to invest in gold – now a more accessible and convenient option for investment needs than ever before. Not only does it eliminate obstacles present in buying gold, like low liquidity or high costs of transportation, but it also provides a diversified element to a portfolio, which until recently was not always easy to achieve.
We are pleased to see Jacob Moore, and GoldTree's groundbreaking contributions to the investment sphere, providing an opportunity for investors through a well-put-together endeavor that connects all the integral components seamlessly.
We look forward to witnessing the ongoing success of GoldTree, and the firm's determination and intention to lead the way in the future of investing in gold.